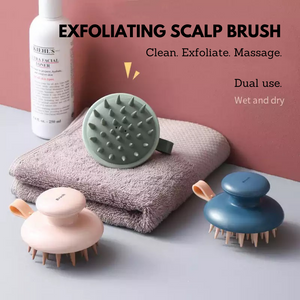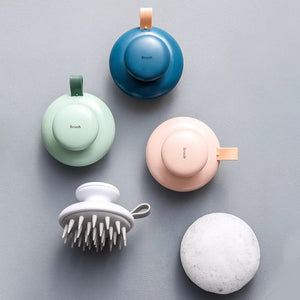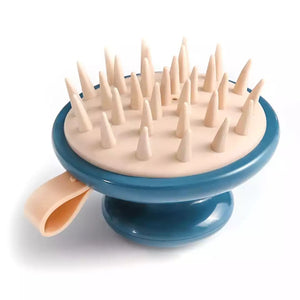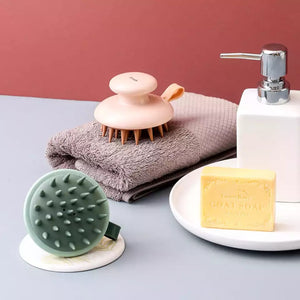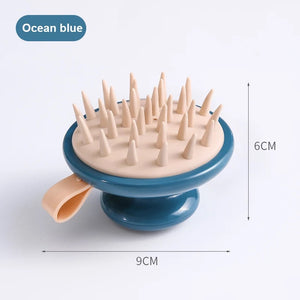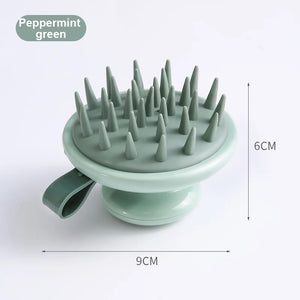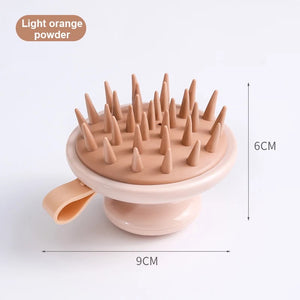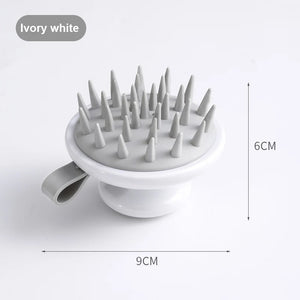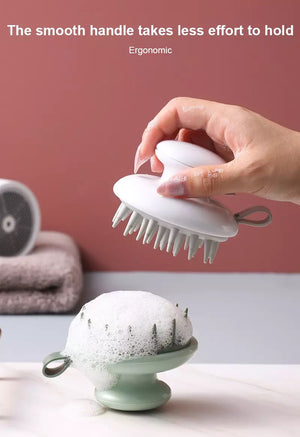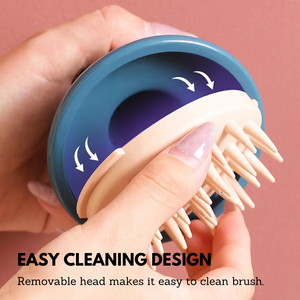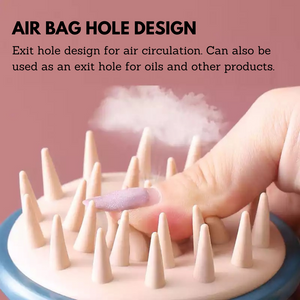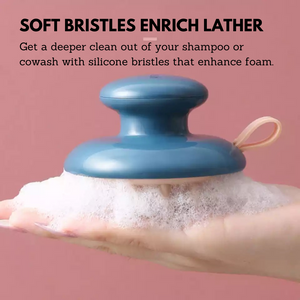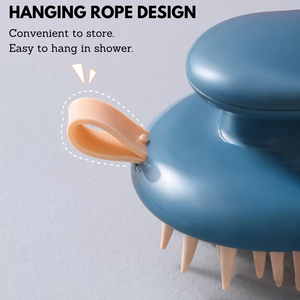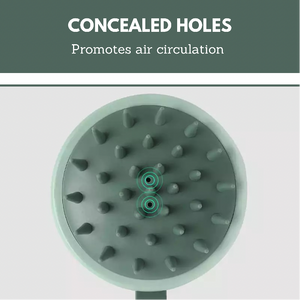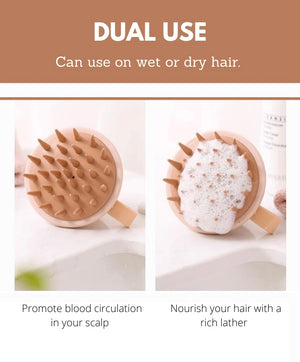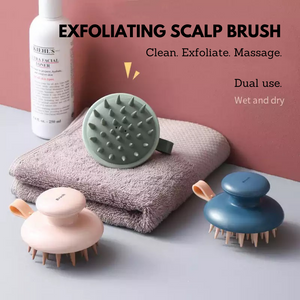 Upgrade wash day with our Exfoliating Scalp Brush. 
Clean. Exfoliate. Massage. 

An ultra deep clean leaving you with a healthier, stronger, and cleaner scalp. 

Soft yet sturdy silicone bristles exfoliate the scalp without damaging and irritating it the way fingernails would. 

Easier to reach the roots of thick and dense hair. 
Product buildup and dandruff removal when used with shampoo/cleanser. 
Eases scalp itchiness and promotes good blood circulation. 

Easy to clean removable brush head. This means you won't have to worry about any odor or buildup forming within the brush when not in use.

Hanging rope making it easy to store in shower/bath.  

Very light and easy to grip. Can use entire hand or in between two fingers. 


The exfoliating scalp brush is suitable for all ages and hair types. Its dual use allows you to use it on dry or wet hair. Can even use on pets!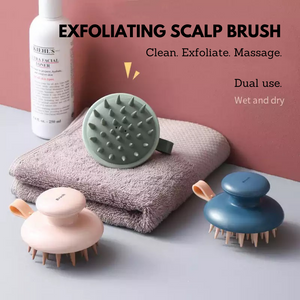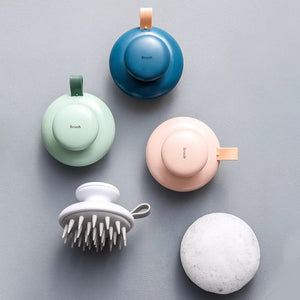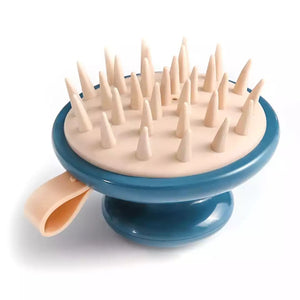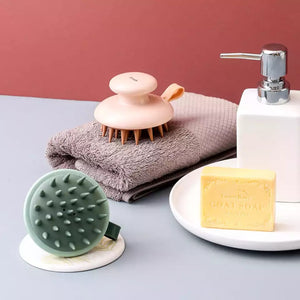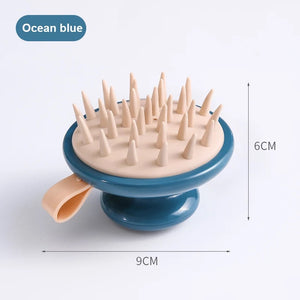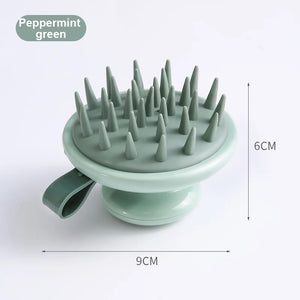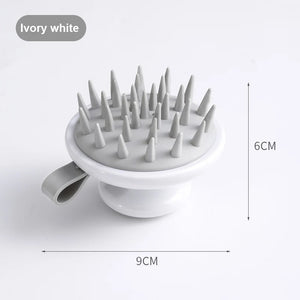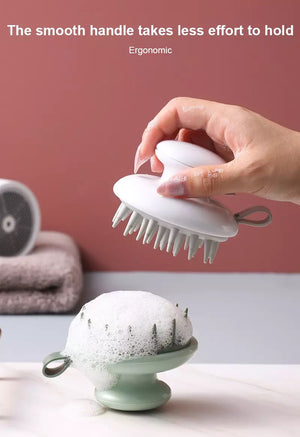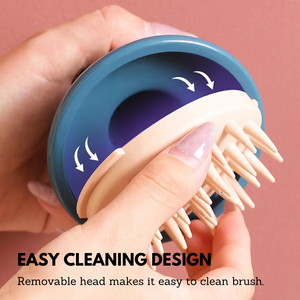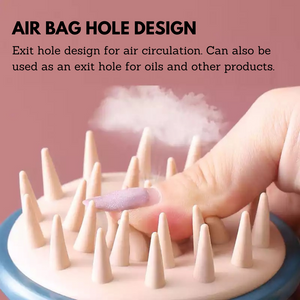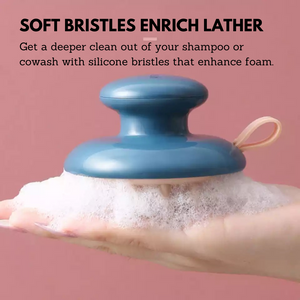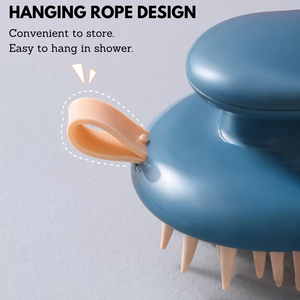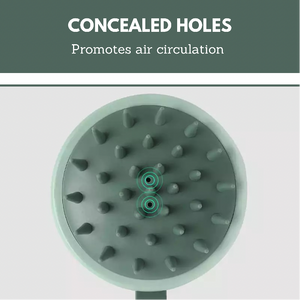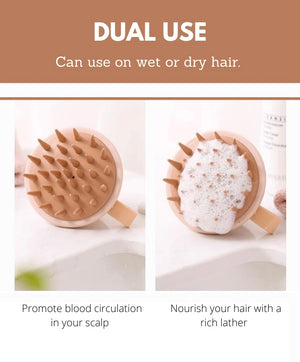 Very gentle bristles. Easy to hang in shower.