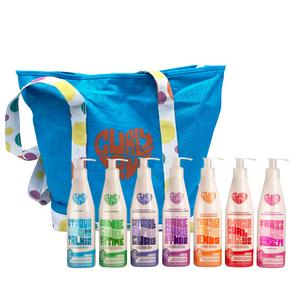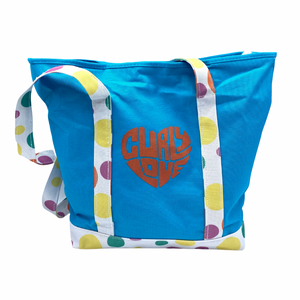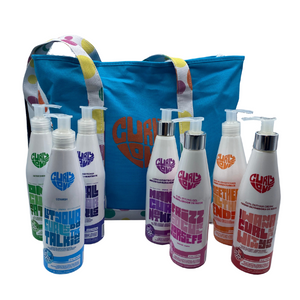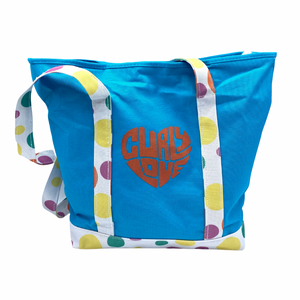 CURLY LOVE COMPLETE CURL KIT  •  KIT COMPLETO DE CURLY LOVE
Take all the Curly Love products home!  •  ¡Llévate todos los productos de Curly Love a casa!
Exclusive Curly Love bag with the purchase of a Complete Curly Love Kit!

Curly Love is a modern proposal with an air of adventure and daring in its design. It shows that irreverent side of those who love freedom and nature.
It's designed with a unique formula based on natural ingredients and essences such as: cucumber, green tea, mango butter, jojoba and babassu oils among others, which combined create the perfect result for the management and care of curls.

0% salt, parabens, silicones, colorants, and mineral oils.
Excellent for 2B to 3B hair textures.
Kit Includes:

Detox Shampoo (10oz)
Wash & Love  Cleansing Cream (Co-Wash) (10oz)
Hydrating Conditioner  (10oz)
Ultra Hydrating Mask (10oz)
Leave-In Conditioner (10oz)
Curl Definer Cream (10oz)
Styling Gel (10oz)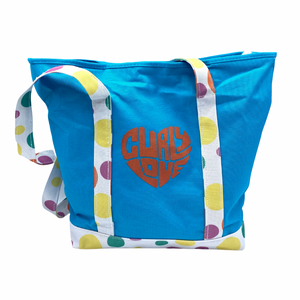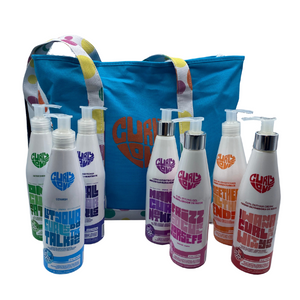 I love it
Me encanta hacen que mis rizos tengan una definición increíble sin frizz y suaves, también los uso en mi hijo y son geniales.
Amazing!
This is the best product ever!! I fell in love the first time I used my products! I've never cowash before and I thought it was going to leave my hair feeling like hey but boy was I wrong!!
So Many Compliments!
I purchased the Curly Love Kit and used the cleanser, conditioner and deep conditioner. I also used the leave in conditioner and styling cream. My curls were "Juicy" and defined. I got compliments at work and even from a guy! As far as next day hair, I was able to keep the curl definition for at least 3 days before having to do some "maintenance" to get back some of the curl definition. Also, I slept in a bonnet, which I normally use. I have 3A/3B curls.