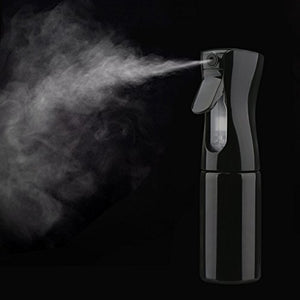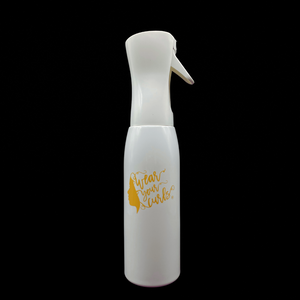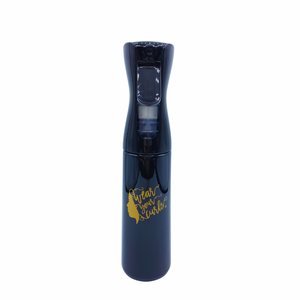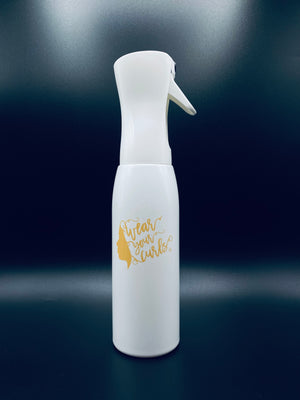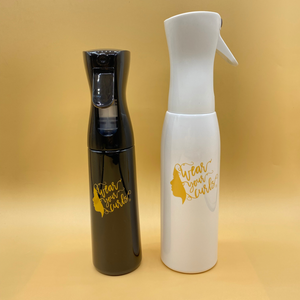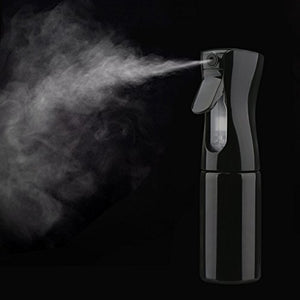 360˚ Continuous-Spray Water Mister/Spray Bottle (10.1 oz/300 ml)
Ultra fine mist spray pattern distributes water evenly - it provides the right amount of water to mildly saturate the hair without getting gunked as is typically with common spray bottles.

Perfect for refreshing curls or taming bed-head in the mornings.

Continuous spray: produces a stream of sustained mist that lasts a few seconds, allowing large areas to be covered quickly and easily. The ergonomic design reduces hand fatigue compared to traditional trigger and finger tip sprayers.

360 degree spraying action;  you can even spray with the bottle upside down without leakage or loss of spraying power, thus all areas of your head can be reached.

Airless = No contamination = Longer shelf life. This means you won't have to worry about any odor forming within the bottle if not being used in a few days.

99% bottle evacuation: keeps spraying until the water is gone. Fixed volume provides 1.25CC per spray consistently from the first to last drop.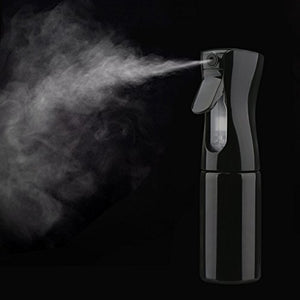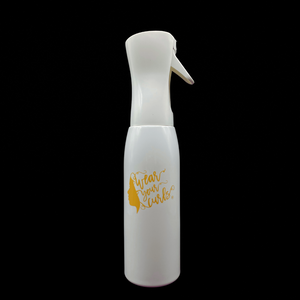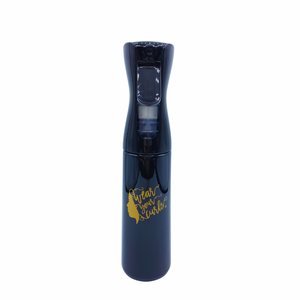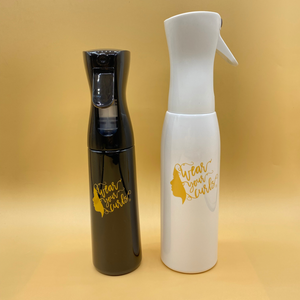 Works well
I love the slow water release when you press the handle. It lets you wet more of your hair evenly. And with my low porosity hair, it gets ALL of the hairs wet and my curls need all the moisture they can get!
AMAZING - JUST WHAT I NEED
This is perfect! I was using an industrial spray bottle which took sooooo much time to detangle, but as soon as I received by curl mister, it made my curl life so much easier! Thank you "Wear Your Curls"!
Great
Absolutely love her products !
360 Continuous Water Mister Spray Bottle-300ML