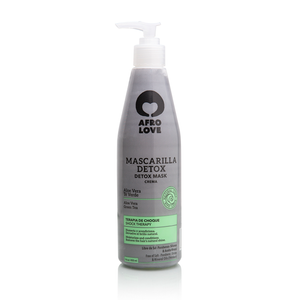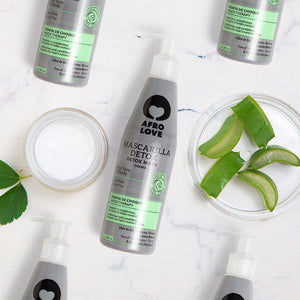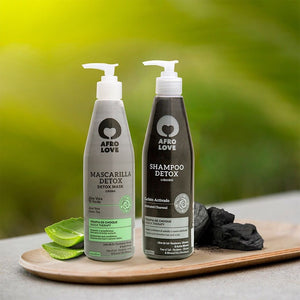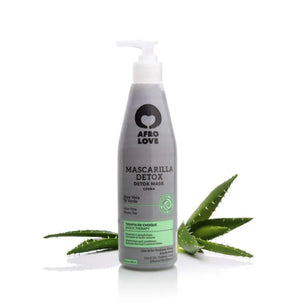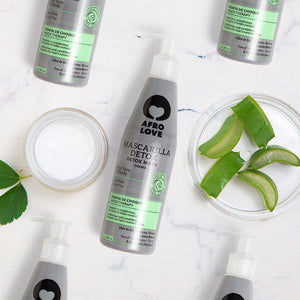 Afro Love Detox Mask 16oz
DETOX MASK  •  MASCARILLA DETOX
Aloe Vera, Green Tea• Aloe Vera, Te Verde
Shock Therapy • Terapia de Choque
Moisturizes and conditions. Restores the hair's natural shine  •  Humecta y acondiciona. Devuelve el brillo natural.
Being yourself is loving yourself from roots to ends. That's why Afro Love was created: so you can love your hair like you love yourself.
Ama tu cabello al natural. Con amor, Afro Love cuida tus rizos desde la raíz.
DETOX MASK / MASCARILLA DETOX
Restores with aloe vera nutrients, detangles, nourishes and adds shines.

Recupera el brillo y la suavidad de la hebra revitalizandola con nutrientes contenidos en la sabila. 

Free of Alcohol - Salt - Parabens - Silicone & Mineral Oils (Petroleum) - DEA- Dyes - Formaldehyde
Libre de Alcohol - Sal - Parabenos - Siliconas & Aceite Mineral - DEA - Colorantes - Formol 
INSTRUCTIONS: Apply to damp hair and gently massage thoroughly into scalp from roots to ends, remove with plenty of water and repeat if necessary. Recommendation for use for natural hair is once or twice a month. Use after Detox Shampoo Afro Love.
MODO DE USO: Aplique sobre el cabello humedo y masajee suavemente en el cuero cabelludo desde las raices hasta las puntas. Retire con abundante agua y repita de ser necesario; recomendacion de uso para cabellos naturales una o dos veces al mes. Utilizar despues del Detox Shampoo Afro Love. 
INGREDIENTS: Water, Cetearyl Alcohol, Glyceryl Stearate, Stearamidopropyl Dimethylamine, Behentrimonium Methosulfate / Quaternium-87/ Cetearyl Alcohol, Fragrance, Tocopheryl Acetate, Lactic Acid, Diazolidinyk Urea / Iodopropynyl Butylcarbamate, Honey Extract, Aloe Barbadensis Leaf Extract, Camellia Sinensis (Green Tea) Leaf Extract, Butyrospermum Parkii (Shea) Butter, Helianthus Annuus (Sunflower) Flower Extract, Tetrasodium EDTA.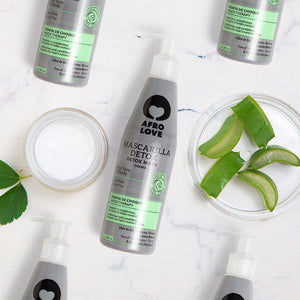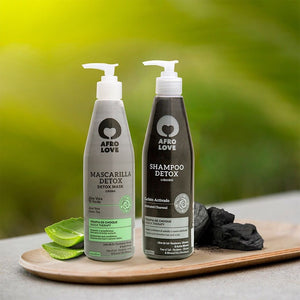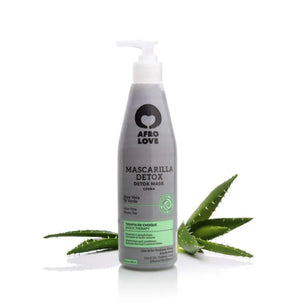 Afro Love Tight Curl Jelly
I love the hydration and definition this products provides to my clients with curly hair. If there were an affiliate program I'd sign up immediately! Great work Wear Your Curls👏👏👏
Best natural hair products ever!
Honestly, every product I've gotten from wear your curls has never disappointed!! I continue to be impressed and love every product I purchase here!! Love it!!!! My hair loves all these Afro love products!!